As a part of our commitment to our members, we've partnered with Mortgage Center to offer you a variety of home financing options. For almost 30 years, the experts at Mortgage Center have been taking the uncertainty out of financing, by making the process simple and easy to understand. Get connected with an experienced home financing expert by calling 800.353.4449 or learn more below.

Refinance Your Home
With rates at historic lows, now is a great time to refinance your home to lower your monthly payment or even shorten your loan term.




Purchasing A Home
Are you looking to purchase a new home? Take advantage of Mortgage Center's unique loan programs to find the perfect financing option for you and your family. Get started with your free pre-approval today.




Home Equity Loans
Take advantage of your home's equity with Mortgage Center. Use a Home Equity loan to make renovations, purchase a vacation house, or consolidate debt. Enjoy a low fixed rate with flexible terms and loan amounts.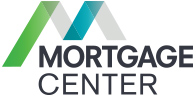 Mortgage Center NMLS# 282701
Equal Housing Lender